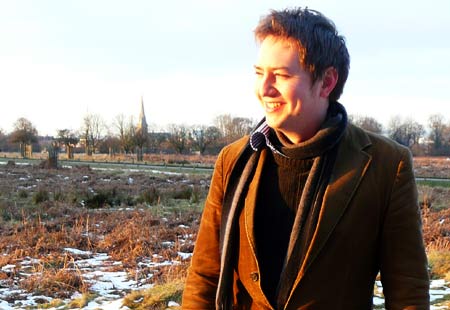 About me
I'm a designer and researcher, specialising in the links between design, understanding, and people's behaviour, particularly with respect to "behaviour change" for social and environmental benefit.
At present, I'm writing Design with Intent, to be published by O'Reilly in 2016, alongside being visiting research tutor in Innovation Design Engineering at the Royal College of Art in London.
Freelance, I also run workshops and provide consultancy at the interface between people and designed systems—products, services and environments, digital and physical. I take a crossdisciplinary approach, drawing on ideas from a wide range of fields to help understand and frame problems. While I'm best known for work on design for behaviour change, and design for sustainable behaviour—particularly the Design with Intent toolkit and related publications—I'm increasingly interested in what might be termed public understanding of everyday systems: how we interpret, understand and interact with the infrastructures, technologies and complex systems around us, how they in turn model us, and what the consequences could be for design which seeks to influence change. This is, I've come to realise, essentially cybernetics.
▶ More details on my areas of research, publications and PhD supervision, and a short CV.
▶ Please do say hello if you'd like to work together.
From 2013-15 I was a senior associate at the Helen Hamlyn Centre for Design at the Royal College of Art, London, working on the SusLabNWE project (INTERREG), Creative Citizens (AHRC Connected Communities / EPSRC), a number of executive education projects, and Creating Sustainable Innovation through Design for Behaviour Change (AHRC), on which I was a Co-Investigator. In 2015, working with Vehicle Design at the RCA, I was project manager for the setting up the public engagement work package of GATEway, an £8 million Innovate UK project looking at understanding and demonstrating driverless cars in the UK, led by TRL in conjunction with partners including the Royal Borough of Greenwich. I had four outputs submitted to REF2014, contributing to the RCA's 77% 3*/4* rating.
Previously, I was a research fellow at WMG, University of Warwick, and a research assistant at Brunel University, on Empower, a TSB-funded collaboration with digital sustainability startup CarbonCulture. For my PhD at Brunel (2007-13), I developed the Design with Intent toolkit, an interaction design pattern library bringing together behavioural insights and examples into a form useful for designers.
Before returning to academia, I worked in industry on a range of projects, including working in R&D for Sir Clive Sinclair (on some unusual folding bikes), and I also wrote a book on the Reliant Motor Company. I grew up in south Devon and studied BSc Industrial Design Engineering at Brunel's former Runnymede design school (2000-4), and a Cambridge-MIT Institute Master's in Technology Policy (2004-5) at the Judge Institute of Management Studies and the Department of Engineering at the University of Cambridge, where I was at Downing College.
I regularly speak and run workshops at industry events (design, user experience, built environment) and academic conferences, and have run course and done visiting teaching for a range of institutions and courses, including a European summer programme on Urban Sustainability and Livability for Rice University, MPhil Technology Policy at Cambridge, MA Design Products and MA Service Design at the RCA, Oxford's Designing Better Futures course (Saïd MBA + London College of Communication MDes), Sustainable Product Design at NTNU (Trondheim), MA Creative Economy at Kingston, BA/MA Graphic Design and Service Design short courses at Central Saint Martins, MEng Design-led Innovation modules at Imperial College London, ETSAV/UPC Barcelona Sustainability Summer School, Chalmers University of Technology (Gothenburg), Hamad bin Khalifa University (Doha), Copenhagen Institute of Interaction Design, Parsons The New School for Design (New York), MSc and BA/BSc design courses at Brunel (where I was part of the Environmentally Sensitive Design teaching team).
dan@danlockton.co.uk | August 2015